Happy Friday everyone! When my boyfriend Ryan participated in the Guys Behind the Blog tag last week, I got a ton of positive responses about his post. This made me really happy because I think he's pretty great (and sort of funny) and I would love to have him post on the blog more. I've been wanting to implement some sort of series on the blog and I think this would be a perfect one to start!
Introducing… Rydays!
(on Fridays, get it?)
This week I came up with a few questions so y'all can get to know him. Rydays aren't always going to be interview or Q&A type posts! I hope to use Rydays to talk about relationships in general as well as our relationship with each other. Here are Ryan's responses to the questions I asked him…
Introduce yourself:
My name is Ryan but I go by Al. I picked up the nickname Al in high school. There is no story behind it, either. I wonder if I look like an Al? What percentage of babies are named Al or Alfred? Do parents who name their babies Alfred have other kids named Bruce, Gordon, Robin, and Rachel? If you met an Al who isn't a senior citizen you can assume he has at least four siblings and his parents love Batman. Other than my family, coworkers, and Kayla, everyone I know calls me Al. Even people I've never met call me Al when I meet them. I use my nickname Al on the internet when I'm gaming, blogging, or on YouTube!
Here is how I want you to picture me while reading the rest of this post. Please insert Michael Caine's voice to narrate…
Contrary to the picture, I am only 24 and was born in Tulsa, Oklahoma. I lived in a small town in Oklahoma called Cleveland. I moved to PA full time in 1997 and currently live in Douglassville. Most of my family still lives in Oklahoma. My parents just moved back there and I bought the house in PA from them. I can't wait to make it my own giant man cave. Kayla is equally as excited.
This is the real me below. I hope Kayla was kind in choosing the photo.
Where did you go to college and what was your major?
I went to Temple University from 2010-2013, after one year at Penn State Berks. I graduated in 2013 with a degree in business management and entrepreneurship. I love business & investing. I hope to one day own a business or two. What I am really interested in is planning and building businesses. Maybe you'll see me sitting next to an 80 year old Mark Cuban on Shark Tank one day! If I didn't go by Al I would like to be called "Lord Business".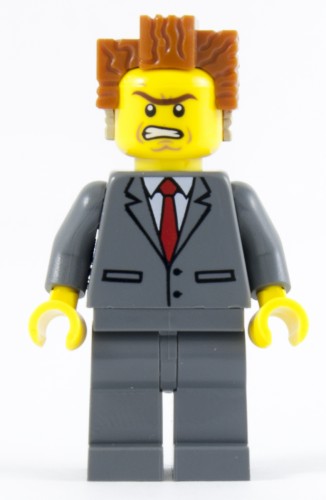 I like to crash the @BloggingCollege chats even though I am a college alumni! I think the chat is open to alumni or maybe Kayla just feels bad that I am now an old man. Note from Kayla: The chats are open to alumni, and I do sort of feel bad that he's old.
Where do you work and what do you do there?
I've worked at Henkels & McCoy Contractors since 2008. I am currently a project manager in the Pipeline Division. I travel around the country managing different projects of all sizes and durations. I typically manage projects valued from 10mm to 20mm even though we do projects over 250mm. I am responsible for budget, schedule, safety, quality, and the overall project performance.
Henkels & McCoy is nationwide but our divisional offices are located in Birdsboro, PA, Norman, Oklahoma, and Houston, Texas. When I'm not on a project, I work in the Birdsboro office. Henkels also has an office in Hawaii and I always tell Kayla that I am transferring. She responds by saying she still has four years of school left. Then I tell her that's enough time for me to get everything set up for us. I'll let you speculate where in the world I am typing this post from.
What are your hobbies?
My hobbies are lifting, gaming (PC & Xbox), investing (in hobbies, stocks, and mutual funds), collecting (sneakers, Pokémon, Funkos), cars, and playing basketball. I could elaborate on each item but I don't want to drag this blog down with my nerdness. You can check out my blog if you want to see what I collect or follow me on Instagram. My Charizards aren't for trade 😉 LOL!
Where is your favorite place to take me on a date?
My favorite place to take Kayla on a date is the movies. I love movies and Kayla loves popcorn. When we are together we go at least once a week.  I hate butter on my popcorn but Kayla loves it so she eats the top layer then I fight to eat what's left. We obviously have one of those huge popcorn buckets.
She is literally a machine when it comes to popcorn. I wanted to share live footage but I was denied! The best date I have taken her on is to Ruth's Chris Steakhouse for her birthday. I hope she inserts the picture I took of her and her steak below. Yes, I took Kayla to a fancy dinner and she got a picture with her steak instead of me.
JK we took a picture too.
Describe yourself in 3 words:
Hilarious, buff, and loving… at least this is what I hear when Kayla isn't laughing at my jokes.
More accurately – caring, strong, and optimistic!
Describe me in 3 words:
Kayla in three words – my best friend
OKAY. That last question?! Is he serious?! What a sweetheart. I hope you've enjoyed getting to know Ryan a little more and are ready for more RYDAYS to come! TGIF, everybody!